Opening New Location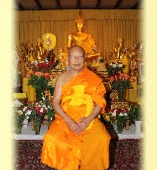 Dear Members,
Saturday, March 10th, we invite all our members to participate with the blessing of our new location. Three buddhist monks will perform the ceremony.
Because we moved to a new location, we like to make a good start. We hope it will be a beautiful ceremony!
The Jun Fan Jeet Kune Do Academy would appreciate it if you can attend.
The ceremony will start at 09:00. The ceremony will take approximately an hour, after which there is an opportunity to have lunch and basically just have a good time together.
It is customary to bring something for the buddhist temple. Even little things are greatly appreciated.
Let us know through e-mail if you will attend (and with how many persons).
See you then!
« Back